4 Reasons Why A New Overhead Door Is A Great Investment
Upgrading your overhead door is a great investment for your home and it's one you'll get back. Maybe you think your house looks dull and you want to give it a lift or maybe it's time to sell. Whatever the reason, investing in a new overhead door is one of the easiest ways to get your curb appeal back, fast.
Here are the reasons why upgrading your garage door is a great investment.
You Increase Your Home's Resale Value
When potential buyers drive by, the first thing they see is the exterior of your home. Based on that exterior they make the decision to see the inside of your house. A new overhead door will attract more buyers and their first impression is always made on the home exterior.
Reduce Heating and Cooling Costs With a New Roll Up Garage Door
You're a homeowner, so reducing the costs of home ownership is a priority. Your garage door is the largest opening in your home so a new insulated overhead door will reduce the cooling and heating costs in your home. Newer doors are made to be more energy efficient. You'll also be more comfortable if you use your garage as a workshop!
Lower Your Maintenance and Repair Costs on Old Garage Doors
Are you struggling with and older garage door? Maybe it's not getting the regular maintenance it needs and you've had to replace your springs multiple times. Maybe you've even been stuck in your garage and not able to go to work! Old doors can be frustrating and they can cost you money year after year. Having a new roll up door will lower your maintenance and repair costs each year and a quality door from
If you still have the small old garage door, you will struggle with it every day. You will have to face difficulties with it every day. You might be getting late for office or your kids might be getting late for school, but if your garage door is stuck, it will screw you up with the office meeting and your kids will not be able to reach school. Also, you will have to wait for it to repair so that you can take your car out. This might become a routine and it is annoying. What you can do is to change it with an overhead door or a roll-up garage door. It will add a great utility to your house and will also save you from the repair cost that you have to pay almost every day.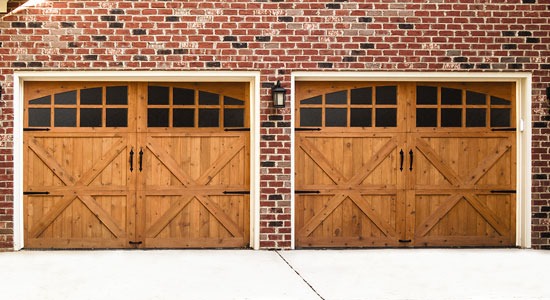 Improve Your Home Security
Whether you live in an urban or rural area, home security can be an issue. New overhead doors and operators come with openers that alert your phone if there is an issue. They're connected to your house wifi. You can also open and close your door from anywhere. By adding a new garage door, you're making your home a smart home and a safe home. A new, overhead garage door adds another layer of protection and safety for your family.
Excello can help you pick and install the best, new garage door for your home.
You also might enjoy this article:
Garage Door Replacements Ranked #1 Top Investment for Household Renovations Nationwide